CapperTech is The First and Only Developer and Provider of Sports Tipping Marketplace Solutions.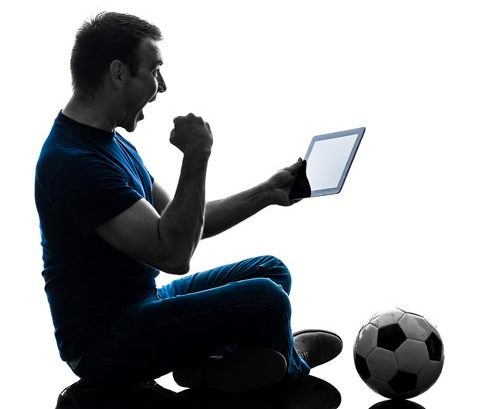 CapperTech provides affordable yet comprehensive and cutting-edge solutions for sports tipping businesses of any stage in their development. We believe in transparency and want our Partners to feel empowered with the Cappertech so that they can focus on profitable expansion instead of breaking through this niche.

We believe in a world of diversified sports tipping, where all our Partners possess a transparent access to the tools they invested in, and the all the necessary support for them to achieve their aspired level of growth and success.
Who We Are
An award-winning software solution for the sports tipping industry, created by enthusiastic sports betting fans.

Founded in 2017 by a team of innovative and visionary people, Cappertech exists with the aim to create an entirely flexible and tailored software solution for operators.

As a leading software supplier in the sports tipping industry, our vision has been and continues to be, to develop, improve and strive towards creating market-leading solutions.
Our primary objectives are:
We believe that only with a superior product, you have a strong competitive advantage over your rivals, positioning yourself as the leading sports tipping marketplace to attract potential customers from your competitors.

Flexibility is another key strength of yours and ours. Very few tech companies who take the time to listen to their partners and react appropriately really. With us, you will find no long-term task queues, delays or tedious discussions over the market's demanding needs.
You are the topmost in our company's ethos. That means we can cater a particular solution for you even if it's not in the existing system. Need us to develop an additional feature for you? Done. Want a more comprehensive functionality to lead your customers down the funnel? You got it.

Because we understand that, for business' mission and vision to work, you will need to be as 'Strong and Successful' and this cannot be done without a team of the vibrant, professional and motivated people, who help you create your ideal identity of your tipping marketplace.
If you're game to be our Partner, welcome to CapperTech!
Our Priciples
We deliver a customer experience, not just the product and service

Around each core feature within the system, we have a highly specialized team to run the backend. Our operations team specialized in tipsters management, marketing automation, and in payments related matters. All our services are operated, maintained, tweaked, and shielded off our servers.

We are highly adaptable and a resourceful partner to our Partners

Our Partners are their own bosses. You can take the marketplace platform, marketing tools, payment products and do whatever it takes to soar your business. Our front-end is made with you in mind. With a user-friendly platform, inventory, database management, and automation will be so simple you can easily build your own site, or integrate your Customer Relationship Management (CRM) system into the platform, and seamlessly integrate tipping deals with third party providers, better yet use your own deals.

We are together in the battle of winning and losing with our Partners

At the core of all our relationships is revenue sharing. When the marketplace turnover and margin improves, or when our Partner's business sales grow, we couldn't be happier for you. Your growth is the foundation of our business. We treat your business empire like our own. Incentives are shared, interest is invested all in the effort to improve our products and services because you matter.

We research and improve the best available products in market

Our software is strengthen based on our research in these areas: content, and information, including industry services across the sports betting market. We know that competition can be ugly, so we go all out in finding ways to add value to every technical aggregation, so your business didn't need to suffer from all the competition.
You're Our Priority
With vast experience in the betting industry, we know for sure that flexibility cannot be compromised. So we go beyond to deliver custom-built solutions that meet every ins and outs of your business, so the last thing you'll ever need is to worry about anything. Because Cappertech has everything under control- all within a platform.